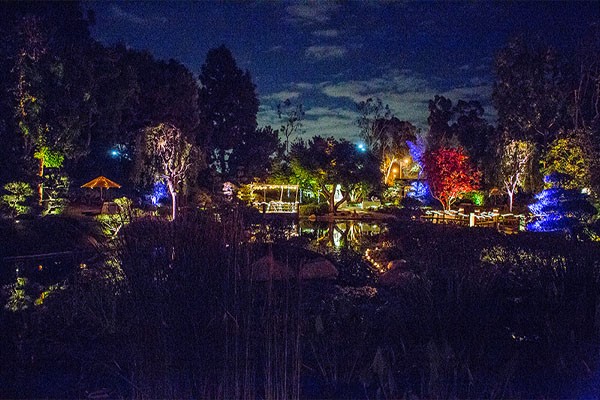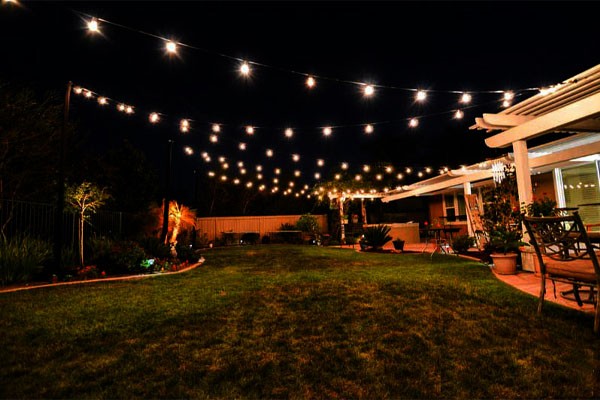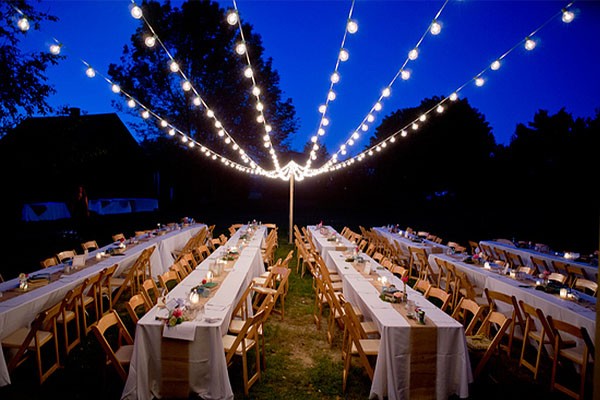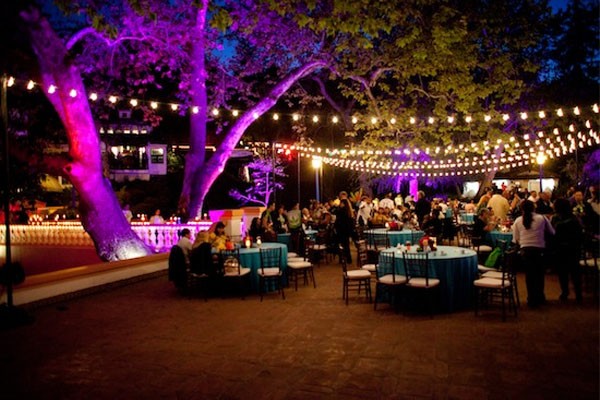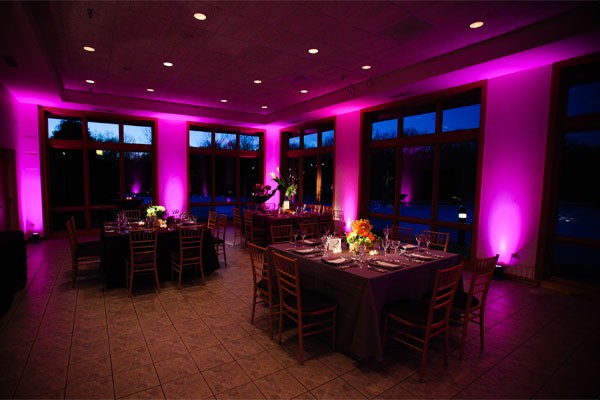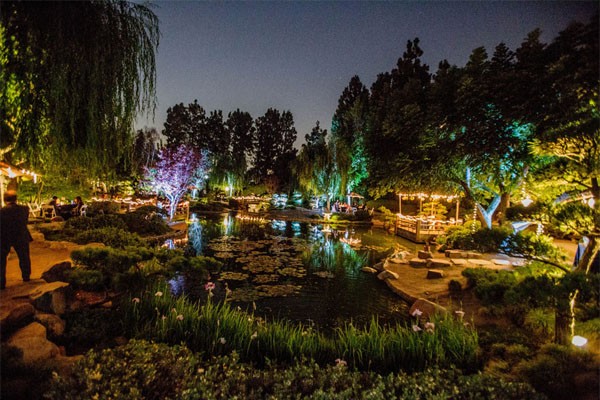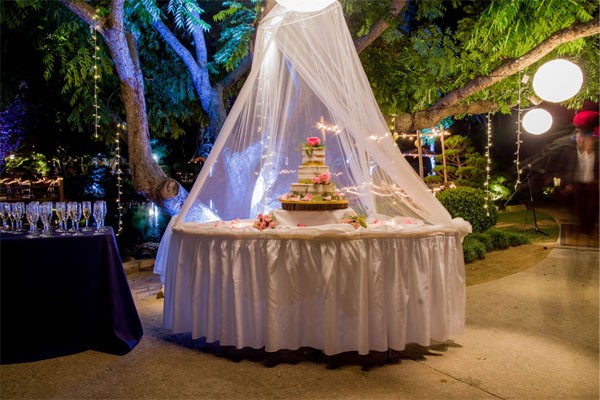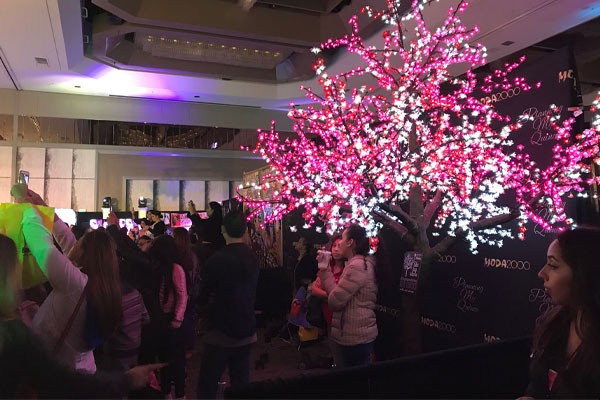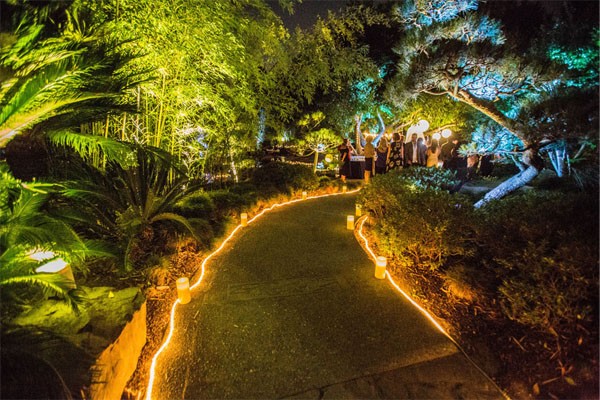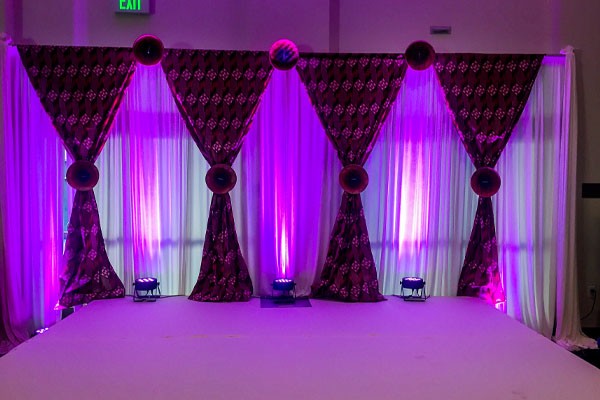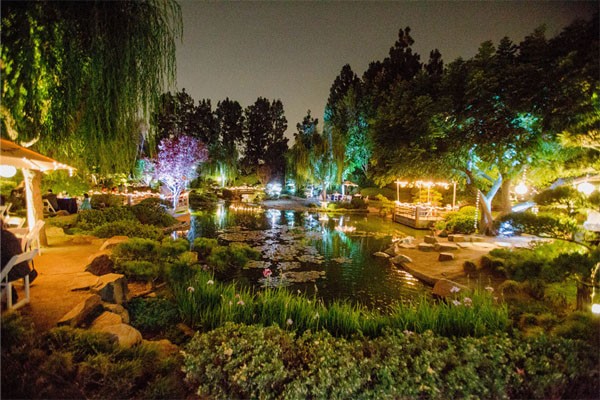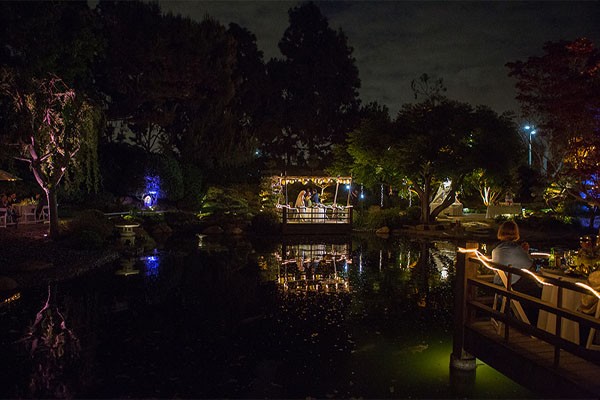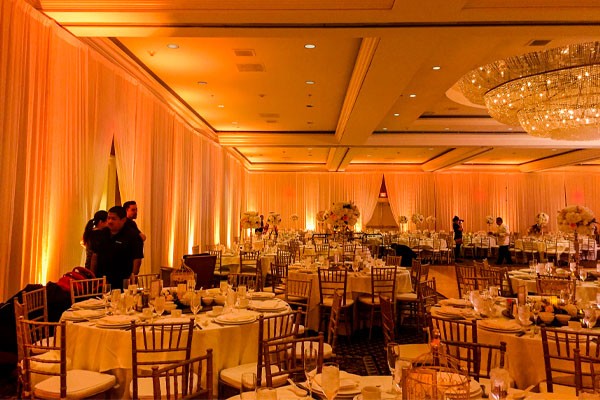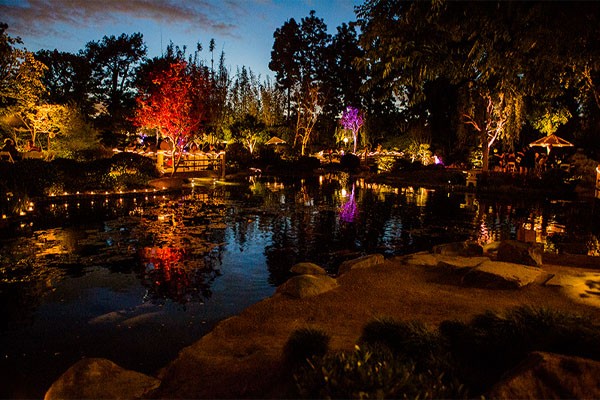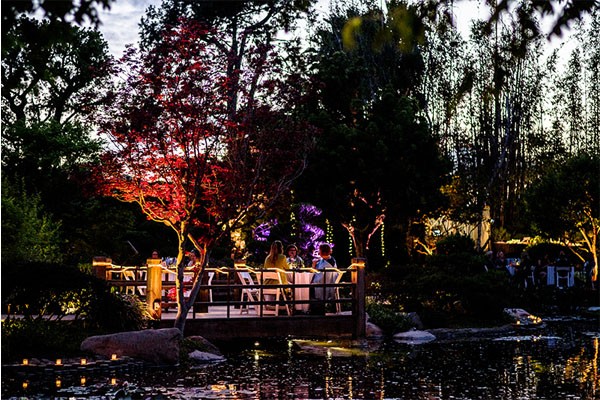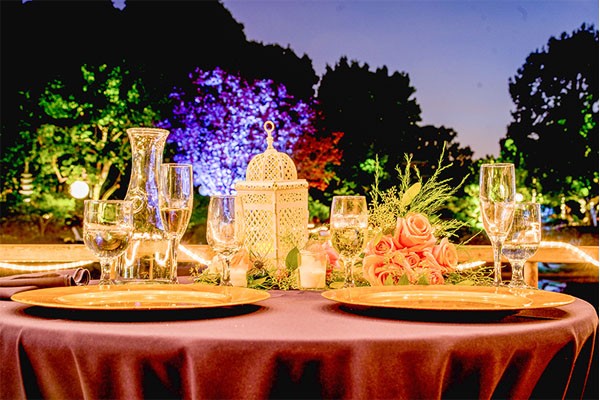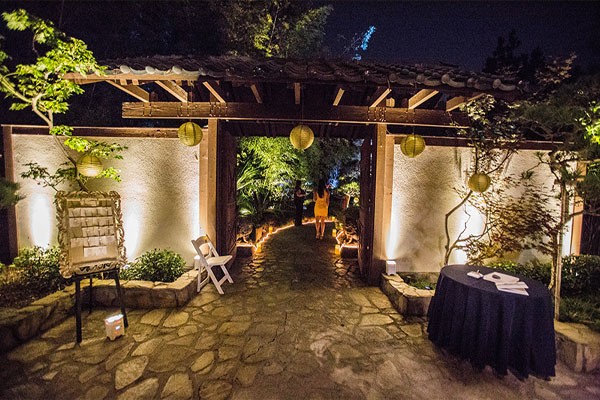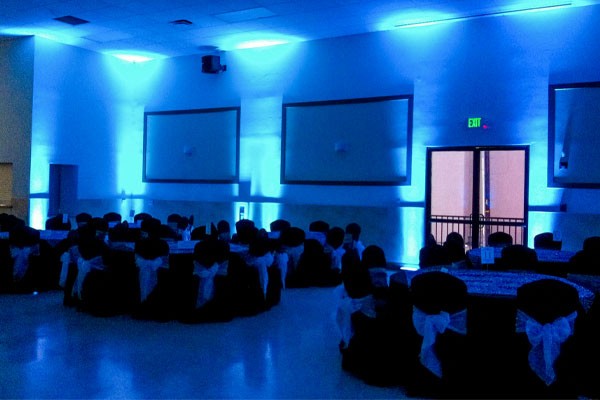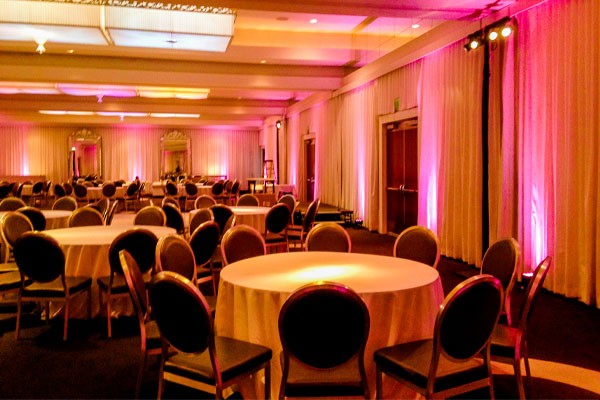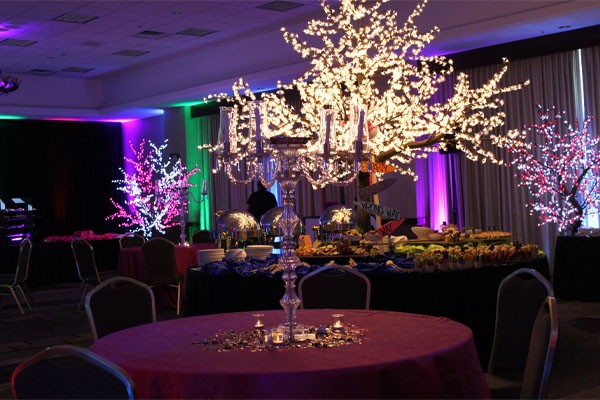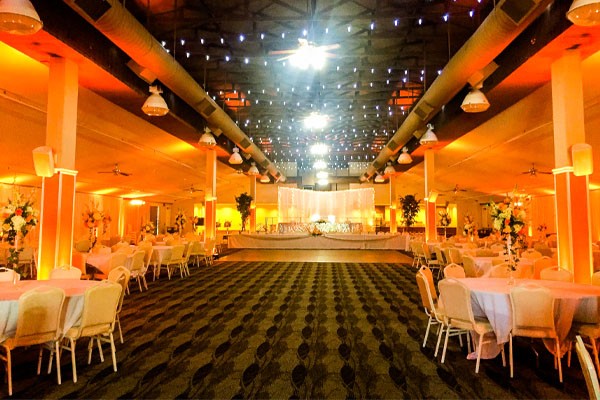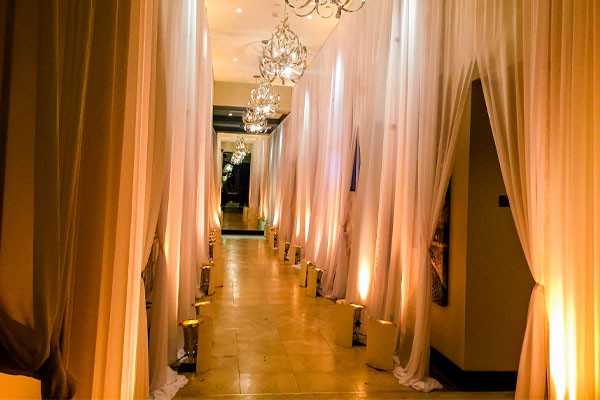 Up Lighting/ Gobo and Specialty lighting
Ambrosia Offers a Wide Variety of lighting services to help customize your next event- our breathtaking up-lighting services coupled with our monogram lighting and starry night light features offer an easy and affordable way to create a modern wedding reception or event setting.
Up-lighting will wow your guests by transforming your venue into your own ideal wonderland while adding an ambiance unlike any other. Vibrant colors will make your wedding photos jump off the page. Couples tell us that wedding up-lighting rentals have added more "pzazz" and garnered more compliments than any other decoration at their reception.
BELOW ARE SOME OF OUR A-LA CARTE FEATURES:
Ambrosia Event Services provides lighting services and there is a wide variety of lighting options. One of the options is Starry Night lighting. It is an easy and affordable way to add ambiance to your wedding or event. One small box delivers the effect of a starry night sky to any dark room. Thousands of slowly moving, brilliant green laser beams glide in different directions across the walls, ceiling, and floor. There is also a holographic blue nebula cloud field that can be turned on or off to create a realistic looking night sky. We provide everything you need to create a starry night sky for a flat discounted rate.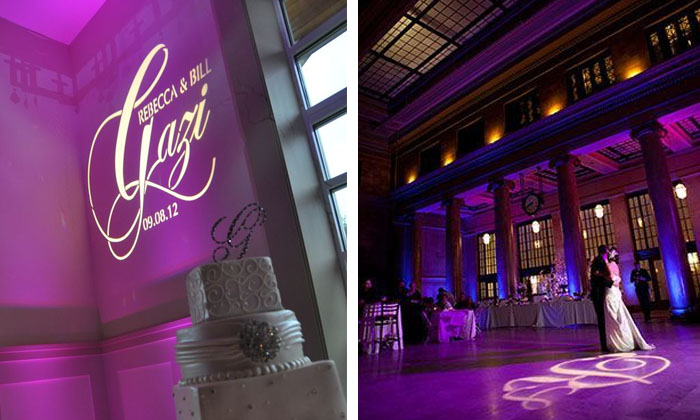 Add a personalized touch to your wedding or event with a wedding gobo monogram! We will help you create your own custom design. Just plug in the projector and point it at any surface to display your personalized monogram. What is a GOBO? A "gobo" is a small disc that is inserted into a special gobo projector. You can project your monogram, name, wedding date, or anything else onto any surface for a special wedding lighting effect. You will receive a PDF proof of your gobo design via email at least three weeks prior to your event.
Your guests will glow in the dark with our super powerful DJ quality ultraviolet (UV) LED black-lighting. They are very easy to set up. Just plug them in and you're ready to go. Make sure your area is really dark, these lights work the best when they are the only light source. All of our uv/black lights are newer LED fixtures so the bulbs don't get hot, are safe to use, and can stay on for your whole party.